PRICE JUST REDUCED ON A GREAT COLONIAL IN ROSEVILLE
This is a terrific Colonial in Rosevile that has been totally updated on the inside.
Includes all BRAND NEW KITCHEN APPLIANCES.

The price has just been reduced to $124,900.
AGENY BONUS!!!
Earn an EXTRA $1,000 when you bring a full price offer and close 30 days from PA date.
They are also throwing in a Home Warranty.
This is a TERRIFIC VALUE!
Contact Jim Agemy for more details - 586 741 1299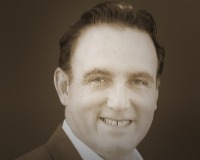 There are few things that bring me more joy than helping people find a home. The home is where most of us build our lives and create memories. This is one of the driving forces as to why I have been....