GREAT NEW PROGRAM FOR NEW CONSTRUCTION HOUSING
Are you looking for a New Construction Home?
Now there is a UNIQUE REBATE PROGRAM that will give you a
1% REBATE
When you work with The Agemy Team, you not only get New Construction Experts but also the benefit of our numerous builder partnerships. Bottom line, it creates an incredible buying experience for our clients and it saves them THOUSANDS$$$
Call Jim @ 586 741 1299 for details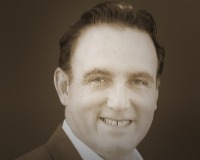 There are few things that bring me more joy than helping people find a home. The home is where most of us build our lives and create memories. This is one of the driving forces as to why I have been....